Winter Is Coming—Here are 6 ways to keep your skin glowing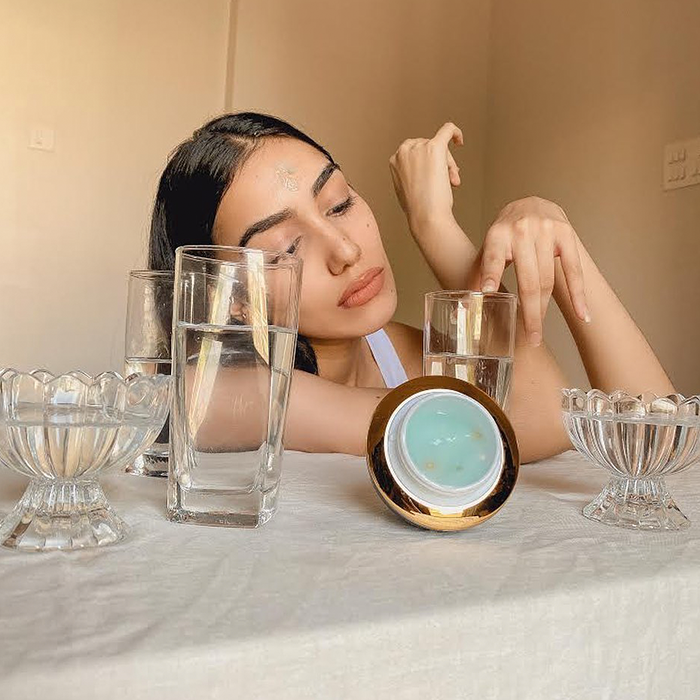 Unless you live somewhere where it's always bright and sunny, you probably know all too well the havoc that winter can wreak on your skin. We are here to look out for you with a guide to make sure your skin stays hydrated and recommend adding natural ingredients into your skincare routine so you glow both on the inside and out. Here are 6 ways how:
Avoid harsh, alcohol-heavy cleansers
While one should always be gentle with their skin, it becomes crucial in the cool winter months when the skin is easily dehydrated. Your skin's natural oils should not be stripped away by a heavy cleanser. The Océglōw Intense Hydration Cream Cleanser removes stubborn make-up without stripping the skin of vital oils. Its gentle formula uses 1.8% of salicylic acid that helps keep skin's texture smooth and maintains its natural moisture.
Layers, Layers and more Layers
Layering is just not essential to clothing but applies to skincare as well. Apply a serum that attracts moisture after you've cleansed. Follow it up with facial oil and a nourishing cream to hold the moisture. Remember to go from lightest product to heaviest and you'll be ready to glow!
Double check on your eyes and lips
So many people complain of dry eye areas and chapped lips. To avoid sailing in their boat, remember that prevention is better than cure. The area around your eyes is sensitive because the skin is thinner and has fewer oil glands. Hence, using a serum or an eye-cream will help soothe and protect the skin. Océglōw's Luminous Bright Eyes is a great example of a product that de-puffs and smoothens the under eye area.
Don't skip moisturizing
Moisturizers are often thought of as a barrier to external factors as well as a source of hydration for the skin's outermost layers. They are equally important for people with various skin types. Cleansing comes first, followed by serum application, and finally moisturising. But hey, if you're looking for a moisturiser that works for your skin, choose this Water Cream that is formulated for all skin types and boosts the skin to give it winter-appropriate ultra-hydration.
Get rid of the dead and the dry – Exfoliate
The process of exfoliating is necessary for the skin's surface to be prepared to absorb the boosting serums and hydrating creams. The deeper the serums and creams go, the more your skin glows. Forget about dullness and blackheads once you start exfoliating regularly.
Star Substance: Hyaluronic acid
Hyaluronic acid is a naturally occurring gooey substance known for its hydrating properties. It is a must for the cool winters. Best of all, it works for every skin type – especially in serum form, where it can be more easily absorbed and work its skin-plumping magic at a deeper level. And guess what, our Glow Serum is drenched in its goodness? If you're not using hyaluronic acid yet, this is your cue to start now!